Basic training
Theory Basic training Live Working for industrial electrical networks
1st day theory
basics of occupational safety, legal consequences by disregard of laws and regulation, terms
electrical hazard, accidents
demands for live working pursuant to accident prevention regulations 'Principles of prevention' BGV A1 " electrical installations and" (BGV A3), DIN VDE 0105 part 100 and BGR A3
operational, technical, organisational regulations for life working
Qualification for live working
Work instructions, Qualification for live working , safety related measures for live working, application, cleaning and maintenance of the personal equipment, preservative, resources and tools for live working
principles for preparation, carrying-out, completion and termination of live working, tips of first-aid training
If necessary: management structure of company, company standards
written exam
Practical Basic training Live Working for industrial electrical networks
2nd day working at industrial installations
working at terminal strips
installing or removing of devices with screw terminals
production and removing of conductor connections at auxiliary busbars
temporary connections for measurement
clamping and disconnection of cables and wires at low voltage distribution and house supply boxes
clamping and disconnection of cables and wires at industrial distributor boxes
clamping and disconnection of cables and wires at DC voltage installations
change of batteries
Refresher training
Refresher training Live Working for industrial electrical networks up to 1000 VAC and 1500 VDC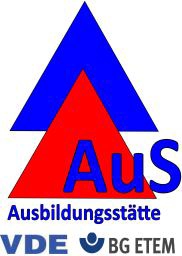 We offer refresher training programs for all seminars. Depending on the required segments the course will be individually adjusted.
Prerequisite for repeated training is the certificate in initial training or a previous version of repeated training, which is no longer than 4 years ago.
Appointments can be arranged and realized at short notice.